Lift and Rise Recliners Showroom Near Ashbourne
In addition to our traditional leather and fabric sofas, we also offer some wonderful lift and rise recliners, delivered free to Ashbourne, in a range of styles.
Here at Coytes, we understand that our customers have high of expectations when it comes to selecting new furniture for the home. We have over 40 years' of experience in providing the highest quality furniture for homes of all styles, and are sure you will find the perfect choices among our collections.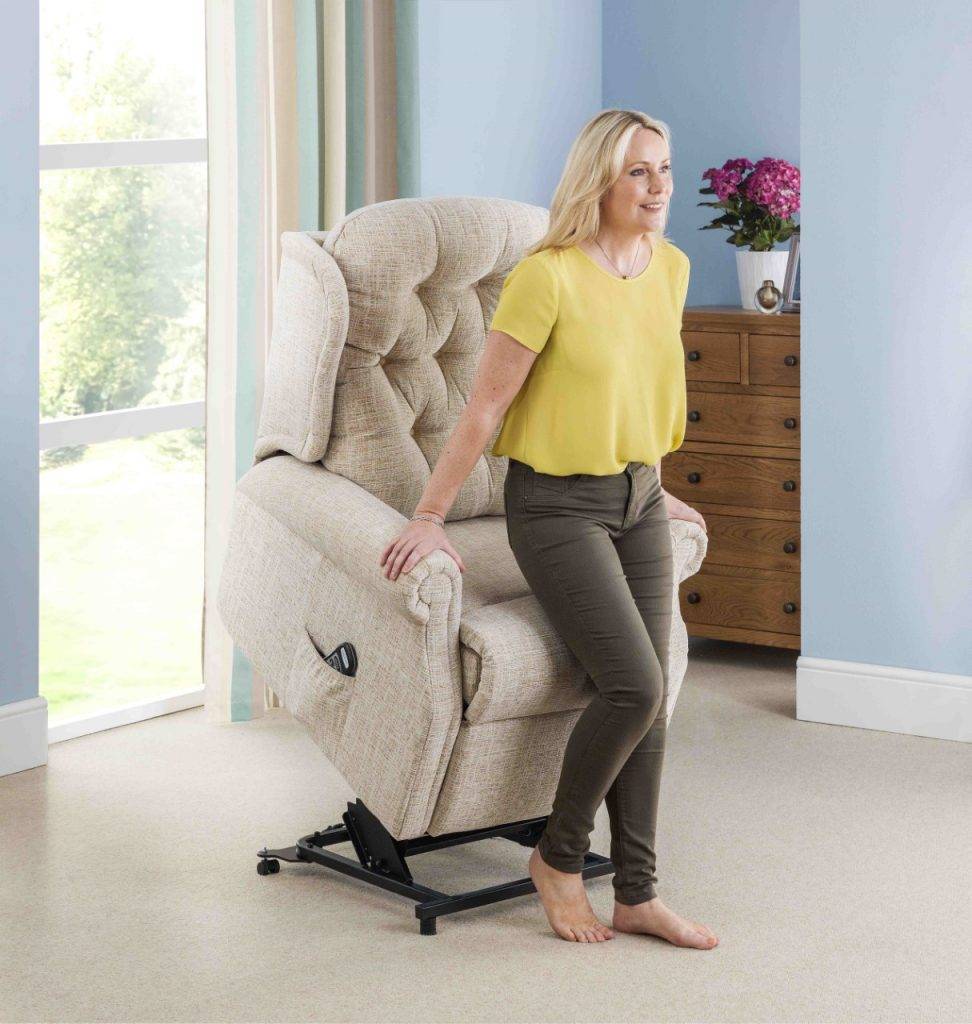 Benefits of Lift and Rise Recliners
Lift and rise recliners are becoming more and more popular over the years, and it's easy to see why. They are a simple solution, which offers many benefits to those looking to maximise their comfort and independence.
Our range of lift and rise recliners for Ashbourne people are perfect for those with some limited mobility. They support you perfectly while you are in the process of sitting or standing, and can therefore help you to feel confident and independent in your home.
Furthermore, our range of lift and rise recliners offer you complete control of your foot position, with a range of elevation options. This means you can find your ideal positioning, and can sit back and relax in complete comfort.
Most will benefit from our expert advice when selecting from our range of lift and rise recliners at our showroom near Ashbourne, with some individuals finding them particularly helpful in their daily lives.
This can include older people, those who suffer with back or leg pain, and people who may have trouble standing and sitting unsupported.
Our most popular lift and rise recliners bought by Ashbourne customers are from our Woburn range. This range featured in Which? Best Buy Rise and Recliner Chairs in June 2016. It features a deeply cushioned back and supportive arms; additionally, it's available in five sizes to accommodate all users. A versatile range of colours, fabrics, and leathers are available to finish our Woburn lift and rise recliners in Ashbourne, so they can be tailored to match your personal style.
The Hertford range of lift and rise recliners in Ashbourne features a more contemporary look, with square arm design and a 'softer sit' spring system for added comfort. We recommend our super-soft Contempo luxury fabric range to upholster this style of lift and rise recliner chair.
Visit Our Showrooms to See Our Lift and Rise Recliners in Ashbourne
If you have any questions on our range of lift and rise recliners in Ashbourne, please don't hesitate to contact us, or visit our showrooms.