Adjustable Beds
Whether you're sleeping or just relaxing, an adjustable bed from Coytes will help support your body in any sleeping position. We have beds with various adjustable settings, helping you get a great night's sleep.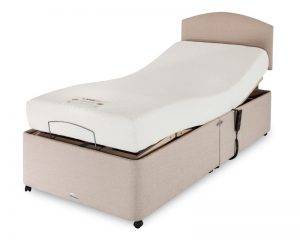 Freestyle Adjustable Sleep Range by Healthbeds
The Freestyle Adjustable motorised sleep system combines convenient back-lift with a range of support options; simply select the mattress that provides the level of support and firmness that's best for you and combine it with our smooth, quiet leg and back-lift mechanism for the ultimate in comfort and convenience.
Available as a single mechanism, or dual action to enable independent adjustment of both sides of the bed and with a fully automatic 5-fold adjustable base system. Perfect for watching TV, reading in bed, or ideal for anyone that needs a little extra help to sit up in bed…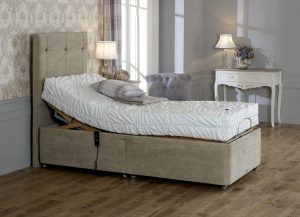 Revo Comfort
Part of the latest Healthbeds Active Life technology, with medical grade Reflex foam with super breathable Revo comfort.
Available as a single mechanism, or dual action to enable independent adjustment of both sides of the bed and with a fully automatic 5-fold adjustable base system. Perfect for watching TV, reading in bed, or ideal for anyone that needs a little extra help to sit up in bed…