Bedroom Furniture – Delivered Free to Ashbourne
Here at Coytes, we have been providing & delivering gorgeous, high quality bedroom furniture in Ashbourne and the surrounding areas for decades. Our extensive experience in the business means we have a great eye for detail and quality, and are dedicated to providing the very best ranges for our customers.
Furthermore, we understand that everyone's taste in bedroom furniture is different. As such, we have ensured our bedroom furniture is available in a wide range of styles to suit all tastes; from modern and contemporary furniture with clean lines and minimalist detailing, through to traditional and retro pieces. So with free parking, profession advice and free delivery in Ashbourne, Coytes in Burton is the furniture showroom to visit!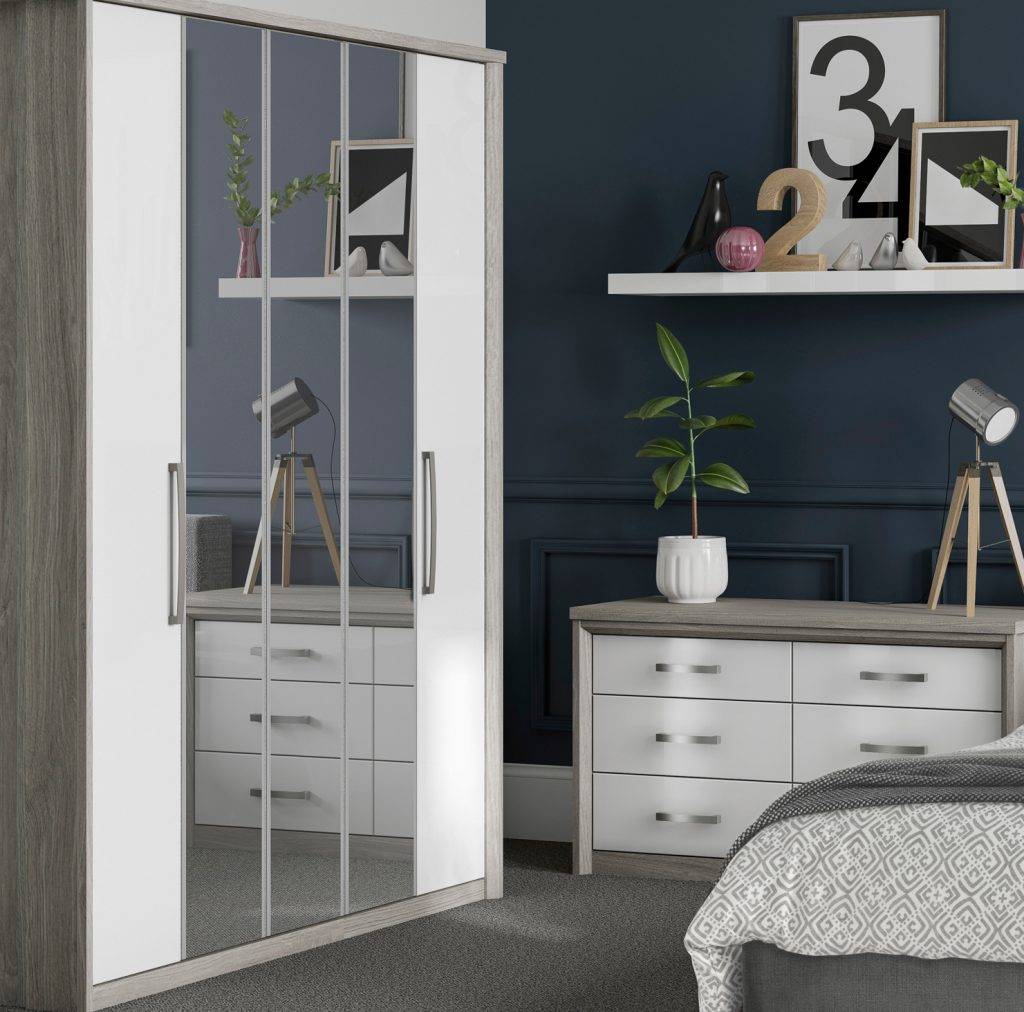 Quality Bedroom Furniture for Ashbourne Homes
It could be said that your bedroom is the most personal space in your home. It's because of this that we feel your bedroom should be a place where you feel completely relaxed and comfortable. With our gorgeous range of bedroom furniture, you can easily create a bedroom that fits your personality and style ofyour Ashbourne home perfectly.
Our bedroom furniture suites include a range of contemporary, traditional, and practical styles. We also offer further options to ensure your new bedroom furniture is the perfect match for you, such as a range of colours and materials. Some of the lines we currently offer include but are not limited to:
• Atlanta – Featuring clean lines, and available in solid oak, two tone, and white.
• Hampstead – A traditional style with a modern feel. Available in white, solid oak, two tone, and soft grey and oak.
• Knightsbridge – Modern and sleek, this style is available in mushroom and cream, ebony and white, white, and black.
• Pembroke – Simple, elegant, and timeless, our Pembroke range is available in a choice of colours.
Our lines of bedroom furniture include wardrobes, chests of drawers, nightstands, dressing tables, and more. Additionally, we also offer a range of adjustable beds so you can enjoy the perfect nights' sleep. If you require additional storage space, we personally recommend our range of Ottoman beds. They look right at home with our bedroom furniture showroom near Ashbourne, and are incredibly practical.
Discuss Your Requirements for Bedroom Furniture in Ashbourne
If you would like any help or advice when it comes to choosing your new bedroom furniture for your Ashbourne home, please don't hesitate to give us a call. We're always happy to make recommendations, and help you with any questions you may have. Our clients tell us our range and expert advice made the short journey worthwhile!